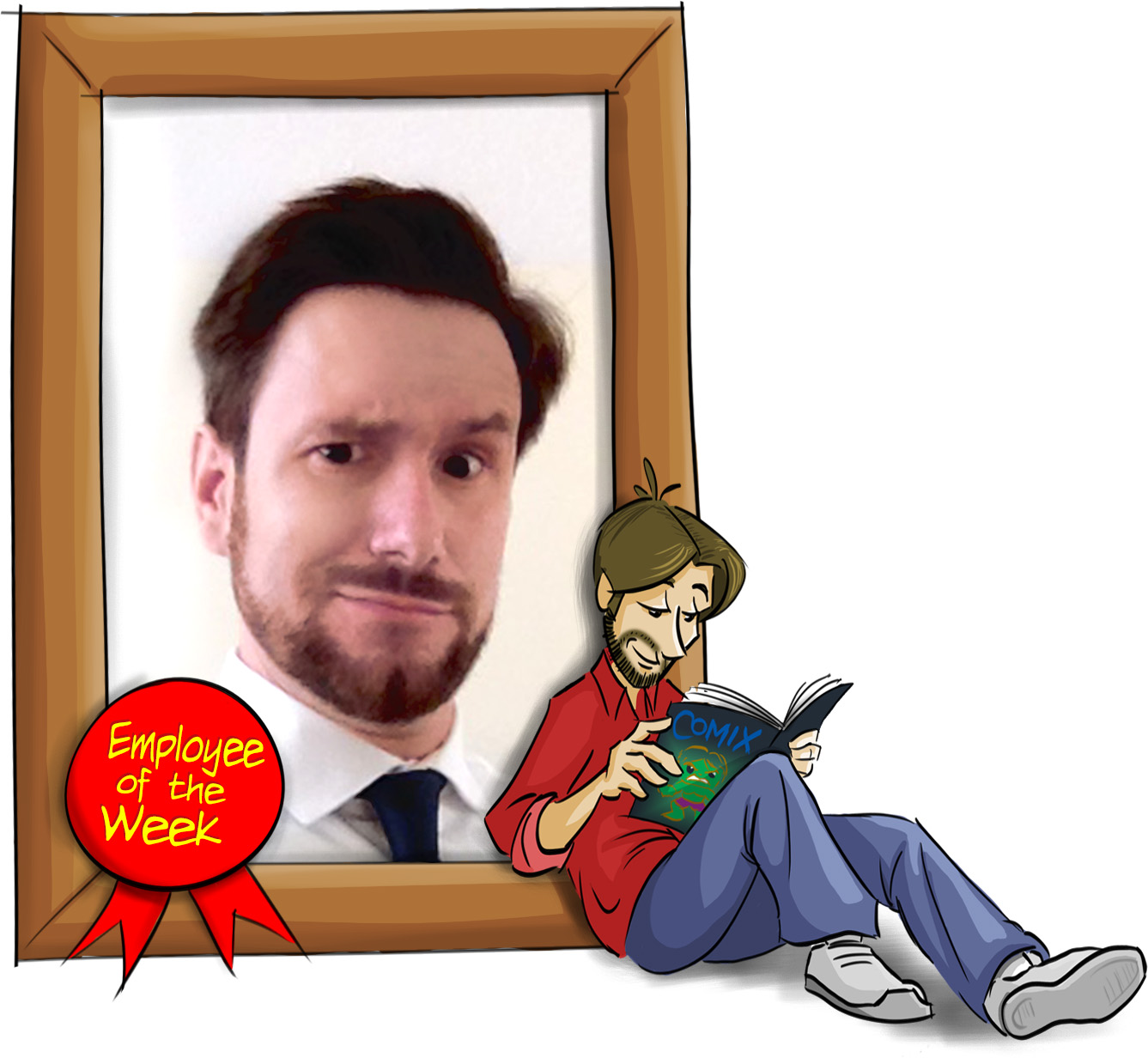 Born and raised in the green mountains of Vermont, Mike never grew out of his love for comic books. After getting a BA in Television and Film at Newhouse School of Communications in Syracuse University, Mike found himself in sunny Los Angeles.

Now Mike merges his love of visual storytelling with the entertainment industry as he illustrates and designs graphics that pitch the television shows of tomorrow. He takes with him 15+ years of experience drawing for such shows as Survivor, Big Brother, The Apprentice, The Biggest Loser and Holey Moley as well as a large collection of shows that flew under the radar or are still in development.
Mike doesn't like to limit himself to just one area of artistry and has branched out into photo manipulation, animation and motion graphics among a variety of other things.

In his spare time Mike still likes to read comics and paint portraits of his favorite fictional characters. He enjoys frozen chocolate, green bananas and tuna fish and olive sandwiches.

But not all at the same time obviously.

That would be weird.